Splat-A-Pillar is a Trashie in Series 5 ST. He is part of the Bin-Sects team and is a Slimy Squished Caterpillar.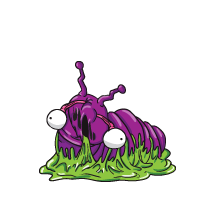 Bio
"Splat-A-Pillar is the third cousin twice removed of Trash-A-Pillar. He's squishy exterior makes every move incredibly slow and he leaves a gooey trail where-ever he goes."
Trash Town Hangout
"Garbage Gardens"
Trivia
Ad blocker interference detected!
Wikia is a free-to-use site that makes money from advertising. We have a modified experience for viewers using ad blockers

Wikia is not accessible if you've made further modifications. Remove the custom ad blocker rule(s) and the page will load as expected.