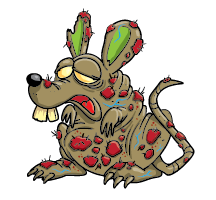 Scrambled Rat is the rarest Limited Edition Trashie from Series 6. He has a metallic gold finish.
Bio
Gunk Gator's bio, for some reason.
Trivia
He is the 1000th Trashie.
Scrambled Rat closely resembles King Rat from Series 1.
He's tied with Grimy Gold, Squish Bone and Poop Plop for being the rarest Trashie.
Gallery
Ad blocker interference detected!
Wikia is a free-to-use site that makes money from advertising. We have a modified experience for viewers using ad blockers

Wikia is not accessible if you've made further modifications. Remove the custom ad blocker rule(s) and the page will load as expected.