Rot Vault

Limited Edition, Series 3.

Series:

3

Team:

Limited Edition

Colours & Rarities:

Silver (LE)

Finish:

Metallic

Wave:

1
Rot Vault is a Limited Edition Trashie in Series 3. He is one of the five chase figures in Series 3. He's a rotten vault. There are only 10,000 in the world that were produced.
"Crack that trash!"(Trading Card Line)
Biography
"It's a mystery what lies inside Rot Vault! His door has been closed for so long it's completely welded shut with rust and goop!"
Gallery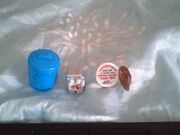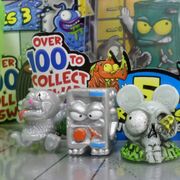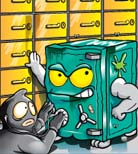 Trash Town Hangout
"Boggy Banks"
TRIVIA
On his trading card, there is a robber trying to break into him.
His number is #525.