Manky Maggot is a limited edition Trashie from Series 6. Only 1,000 have been released to the public.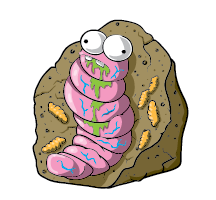 Appearance
Manky Maggot is a maggot trapped in a rock with maggots on both sides of the rock.
Bio
Manky Maggot does not have a bio on the official Trash Pack website.
Gallery