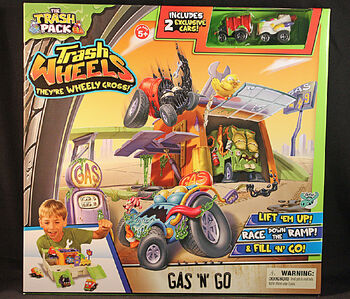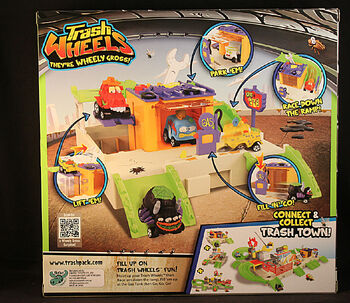 Fill up on Trash Wheels fun!
Hoist up your Trash Wheels then race 'em down the ramp. Fill 'em up at the gas Tank then Go, Go, Go! You can collect ALL 3 of the Trash Wheels playsets, Connect them together, and Make TRASH TOWN!.
Its a very gross gas station that come with 2 exclusive cars Go Gas and Slicker. it has a lift operated by a lever (rench on top and gas pump that shoots trashies
cost:$15
Ad blocker interference detected!
Wikia is a free-to-use site that makes money from advertising. We have a modified experience for viewers using ad blockers

Wikia is not accessible if you've made further modifications. Remove the custom ad blocker rule(s) and the page will load as expected.